Kyoto was our first stop after Tokyo. We were only there for a few days but it was plenty of time to hit up some shrines and temples around the city. Whether it was towering arches, peaceful rock gardens, bright gold paneling, or a massive bamboo forest… each site was unique. More photos are posted here.
Here are a few things we learned in Kyoto:
The Shinkansen (bullet train) is seriously fast
Fresh mochi is really really good
You tend to spend a lot of Yen when making wishes at different shrines
Even if you lose your bus map, you can still find your way around Kyoto
McDonalds in Japan serves Shake Shake chicken which is not only delicious, but fun to eat
I Like Gold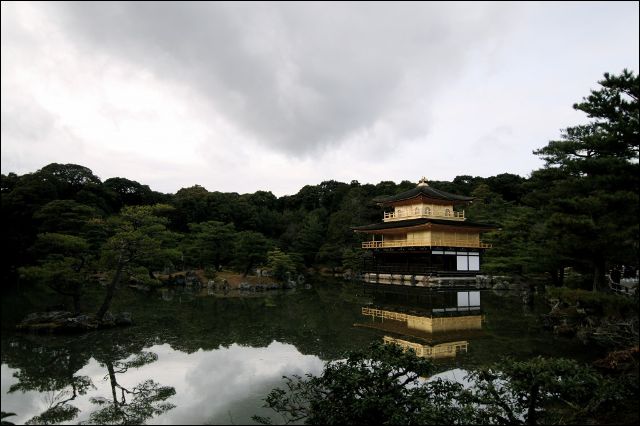 37 of 50
P.S. For those that have been following my "weekly" photo posting, you might have noticed that I didn't quite make it. Today is the last day of the year and well… I clearly didn't fulfill my "weekly" goal. Regardless, I am going to cheat and continue posting into 2010 until I get 50. Happy New Year!